About Us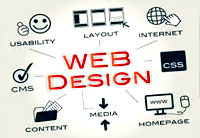 Shambhavi Enterprises a leading service provider of website design, development, web marketing, domain hosting services dedicated to small to medium-sized enterprises. we offer a complete one stop solution to client with domain name registration to SEO work. A good website reflects the purpose and motive for which it has been made and targets the specified audience. Our duty is providing our best services, which satisfies the all the needs of our clients. We have a team of highly skilled and specialized people that are flexible to take on any level of requests.

Our aim is to facilitate the business organizations to increase their revenue and brand value by utilizing the best Information Technology Services. Client Oriented approach is our working strategy. We take efforts to understand the client's requirements. Our team is able to act as extension for your existing organization and can help to increase your revenue.

We believes in building clients and not just servers. client's satisfaction that really matters for building an everlasting relationship with them.